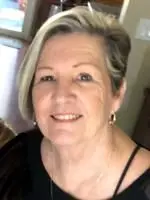 Debbie Miranda-Bristol, M.A.
Psychotherapist - Specializing in Telehealth Psychotherapy
LMFT 22036
8941 Atlanta Ave., Suite 128, Huntington Beach, CA 92646
(714) 543-6720


Experience

The Counseling Center
Position: Director/Owner (September 89 to Present)
Private Practice providing outpatient counseling services, including: assessment, diagnosis and treatment of individuals, couples and families. Specializing in: addiction recovery, parent-child relationships, marital conflict, family dynamics and group facilitation. Training and supervision of MFT Interns. Former Contract Provider for Orange County Social Services Agency for 9 years; helping families reunify after children were removed from the home for neglect or abuse.

California State University, Long Beach
1250 Bellflower Boulevard
Long Beach, Ca 90840-4902
Position: Part-Time Faculty, Educational Psychology Masters Program
Spring 99- Summer 2001
Classes taught: Theories of Group Therapy, and Fieldwork (supervision of trainee's internships; management of student's placement in community settings for trainee experience)

California State University, Fullerton
P.O. Box 6868, Fullerton
Position: Part-Time Faculty, College of Human Development and Community Service, Master's Program
Spring 2001
Class taught: Theories of Individual Therapy

Orange County Department of Education
200 Kalmus Drive, Costa Mesa, Ca 92628-9050
Position: PAL Program Manager, Part Time (January 90-December 2000)
Peer Assistance Leadership (PAL) is a school based drug and violent prevention program for grades K-12.
The Program Manager conducts trainings in the following areas: Cultural Diversity, Drug and Violence Prevention, Anger Management, Peer Conflict Mediation, Group Facilitation, and Advanced Training Retreats covering: Assessing Community Resources, Networking, Substance Abuse Patterns, Team Building, Learning Styles, Work Styles, etc., in addition to developing training materials and school based curriculum.

Center for Drug Free Communities
14252 Culver Drive, Suite A-261, Irvine, Ca 92604
Position: Part Time Contract Trainer
The Center for Drug Free Communities is a non-profit organization education the public and schools on substance abuse and violence prevention, intervention and treatment of substance abuse and gang related issues. Known for their work with the U.S. Olympic Training Center and the D.A.R.E. Program. Contract Trainer presentations include: Effects of Substance Abuse on Families, Signs and Symptoms or Substance Abuse, Models of Recovery, Anger Management, Conflict Resolution and Models of Group Therapy.